10 best advanced Photoshop Tutorials in 2014
---
When it comes to Photoshop tutorials, FX-Ray seems not to be the only website in the world. And that's a good thing! And although we know that it's hard to find advanced Photoshop tutorials besides ours, there are some of them out there. We put together our favorite tutorials from 2014.
Finding inspiring or advanced Photoshop tutorials for free, really isn't that easy! But we did! Here are our top 10 non-FX-Ray tutorials from 2014 with a little description, why we like them.
From tuts+, by Rose. We are big fans of Photoshop's 3D possibilities. This tutorial shows why we are right! Awesome 3D font with Photoshop only.
From phlearn, by Aaron Nace. PHLEARN.com always is a good point of call for Photoshop tutorials. In this tutorial, Aaron uses a Photoshop Brush to create facial hair.
From Abduzeedo, by Abduzeedo. And again: 3D in Photoshop. Abduzeedo, one of the best design blogs, uses Photoshop's 3D functions to create a dramatic shadow.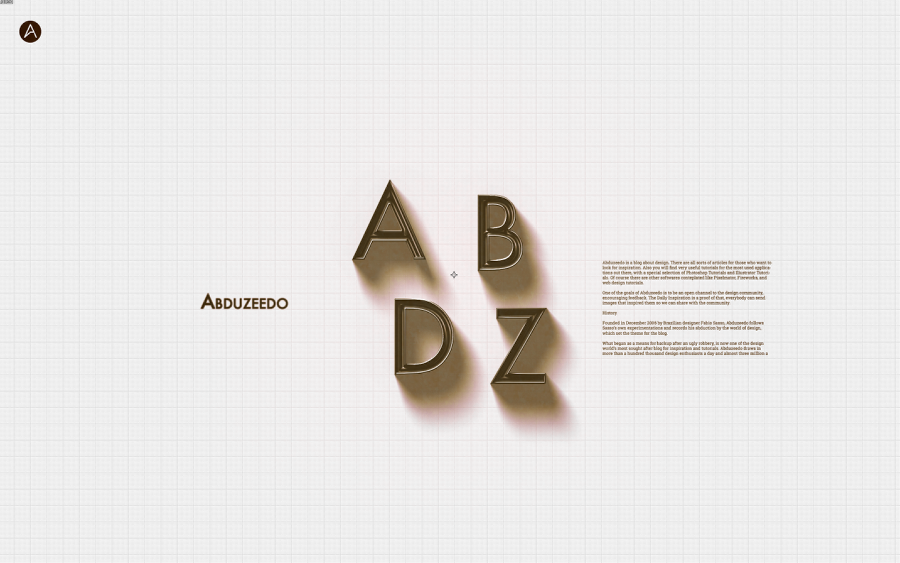 From alfoart.com, by Alexandra Fomicheva. Both funny and inspiring. Alexandra shows you, how she added a knot to a giraffe's neck.
From Spoon Graphics, by Chris Spooner. We love interactions between the Adobe Apps. In this case, Chris shows you how he uses Photoshop and Illustrator to create an easy, abstract blur pattern.
From phlearn, by Aaron Nace. Another tutorial from PHLEARN.com. Simple but effective way of cleaning your backdrop paper, using the Median Filter.
From tuts+, by Brandon Spahn. Great way to practice your brush skills!
From tuts+, by Grant Friedman. Creating pattern in Photoshop can be intimidating. Grant shows you, how you do it the right way.
From Spoon Graphics, by Chris Spooner. Another interaction between Illustrator and Photoshop with an awesome result.
From tuts+, by Tomasz Lechocinski. Actually, that's more of an Modo tutorial than a Photoshop tutorial. But it's awesome and maybe it can convince you to give it a try. Tomasz is using Modo to create a 3D Object, and Photoshop for color corrections. Great tutorial!
---
---